Description
Designed and manufactured in California, USA, the multi-functional Pono Revival Shower Filter is formulated to provide maximum reduction, if not removal, of chlorine, chloramine, fluoride, heavy metals such as lead, mercury, nickel, chromium, other dissolved metals, and 300+ other contaminants while controlling scale, bacteria, and algae.
Pono Revival Shower Filter Stages
Copper/Zinc Redox/KDF – The copper/zinc redox / Kinetic Degradation Fluxion (KDF) portion removes chlorine, heavy metals, bacteria, and molds.
Steam Pressured Activated Carbon – The mixed steam pressured activated carbon removes chlorine/chloramine, pesticides, herbicides, and other 300 known organic impurities.
Nano Alumina – The nano alumina portion significantly reduces, if not removes, fluoride in the water.
Negative Ions & Tourmaline – Far-infrared negative ions and tourmaline balls act as "mineral stones" or "bioactive stones" that work together to reduce the hardness of the water, while its negative ions are linked to improvements in health and wellbeing. The negative ion/tourmaline portion bonds with toxic stressors in the form of positive ions before the water touches your skin. This produces the same rejuvenated and relaxed feeling from being near the ocean or a waterfall. This promotes lower stress levels, boosted energy levels, better sleep, and many other benefits.
Our shower filters are made to last, so you don't have to worry about changing our shower filter cartridge for 2 years.
Easy Step by Step Filter Replacement Process
STEP 1. Remove the housing by unscrewing it counterclockwise.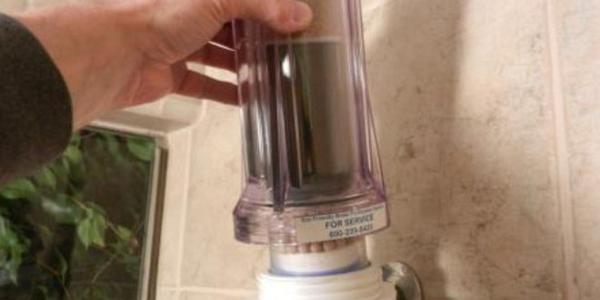 STEP 2. Discard the old cartridge and install the new cartridge. Make sure that the end with the negative ion balls is the closest to the spout. The arrow also has to point towards the spout to ensure proper installation.
STEP 3. Reinstall the cap by hand tightening it clockwise. Do not over-tighten.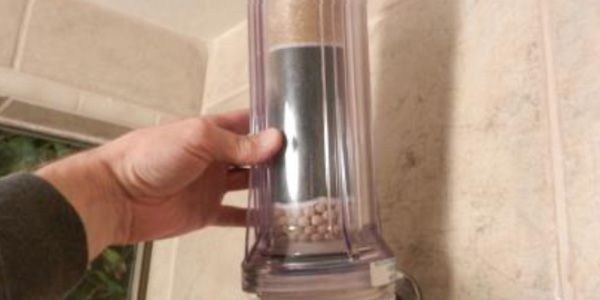 Note: Be sure to double-check the condition and placement of the gasket that is included with your shower head. Worn or torn showerhead gaskets may cause leaking and reduce overall water pressure and performance.
Pressurize Your New Shower Filter
Turn on the water and let run for 1-2 minutes to fully pressurize the inside cartridge and filter housing. Your newly replaced shower filter may be used and enjoyed immediately.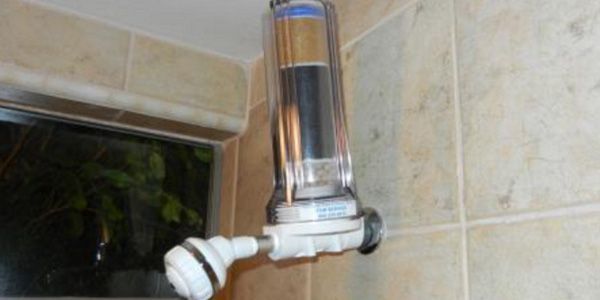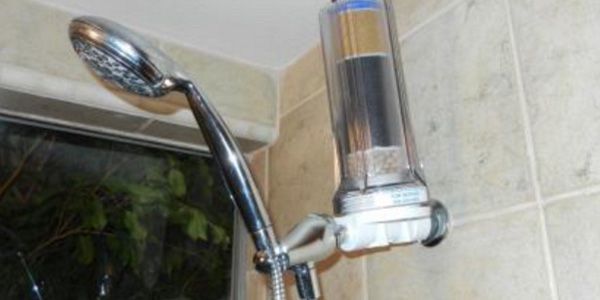 [/rt_icon_list_line]